Today I want to talk about something really important.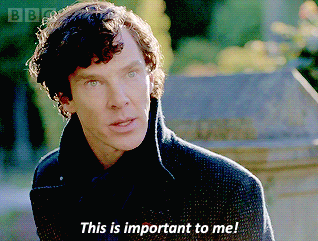 Getting more online reviews. More specifically, on Google.
I was at an event yesterday and was speaking to a landscaper about what I do and how important online reviews are.
The conversation started with him talking about his new website and how he was excited for more business to come in since he made a new website. I corrected him and told him that his new website wouldn't guarantee him more business unless people knew about it. That's where marketing comes in- but that's a completely different topic on its own.
We eventually started talking about the importance of reviews when you're looking for a local business.
We discussed the last time he planned a date night for him and his wife when searching for a restaurant, "what's the first thing you look at when you found a restaurant that sounds good to you?". He responded by saying the reviews.
Now, think of yourself and the last time you looked up a local business. Did you look at the reviews first? Probably.
Reviews are a way for us to filter out the crap and find the best of the best for the same price as the worst.
Does your business have reviews on Google or Facebook? If it doesn't then you are likely losing sales to your competition.
You may be wondering how to ask for reviews without sounding cheesy or desperate. The truth is, reviews are something very different than they used to be.
Everyone is asking for reviews now, consumers expect someone to ask them for a review after a purchase.
The biggest challenge now is not getting lost with everyone else asking for reviews.
How to get more reviews on Google
You can generate a special link for someone to leave you a review online. This is probably the easiest way for someone to leave a review. If you have their email or mobile number, send them an email saying thanks for their business and how you would love to hear about their experience and how important their feedback is for other potential customers.
To get the link, go to Google and search for your business. Now click on "write a review" and copy the link in your address bar.
Now head over to bit.ly and paste the link there to shorten it.
You now have a link to send to your customers.
Here is an email template you can use:
Hi Susan,
Thanks so much for trying out our lawn care service. We really appreciate your business and look forward to working with you again.
Do you mind taking a minute to leave us some feedback so other potential clients can learn more about your experience? It would be greatly appreciated!
Here is the link: https://bit.ly/2JRFzSa
Thanks again and I hope to hear from you soon.
Marco
As easy as that!
You can even offer an incentive to help push the review. Offer 10% off their next purchase or something like that.
I would recommend starting out without an offer and see how it goes from there.