75% of the clicks go to the top 5 results
SEO is a technique of optimizing a website to have it rank better in search engines. People use the search engine when looking for something and the right SEO efforts can bring people to your webpage. If they get exactly what they want, it will lead to increased profitability for your business.
With the growth of the internet as the fastest sales channel, SEO is a cost-effective marketing strategy which can boost business growth with minimal risk. It enhances the visibility of your website and helps to bring massive traffic to your business.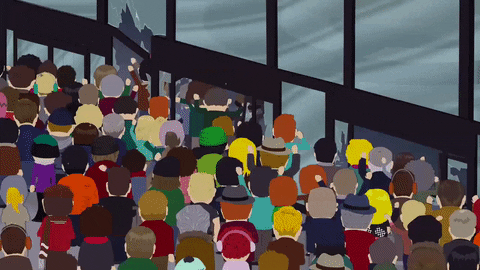 Importance of search engine optimization
It's cost-effective
SEO gives a higher return on investment when compared to other forms of online marketing. Your business gets rewards for its efforts in advertising as compared to the different types of offline advertising. The reason is that SEO has an inbound strategy for marketing; it allows marketing to people who are searching for goods and services that your business has. There is no need for you to interrupt any show on TV, and you don't have to occupy any space on an article's news reading page. You only need to show up when they are searching for a business similar to yours. You don't need to convince them about your products, but you have to convince them that you are the right business to buy goods and services from.
Long-term positioning
Once set up, a well-designed and optimized site maintains a position in the rankings for a more extended period. The other online marketing options can result in an outlay which is not predictable.
SEO is good for increased branding of the business
When people look out for your products and services, you want to appear as top in the search engine rankings. But the reasons for the search are more than just clicking your products on your website. In fact, it is a specific amount of value in only appearing in search results for terms related directly to your business. For example, many people searching don't just merely search once, click on several sites, and get through with it. Instead, they search, click on some websites, and edit their search terms, and do this repeatedly.
Search engines grabbing more market share
Approximately 80-90% of customers now check online reviews before making a purchase, and this number is expected to rise. Soon, everyone will be virtually searching for products and services online. Do you want them to locate your business? Without organic SEO in place, people experience difficulties in finding you and will instead go to your competitors.
Smooth running of the website
SEO is good for the smooth running of a big site. Websites that have more than one author can benefit from SEO in both direct and indirect ways. The direct benefit is through the increase in search engine traffic, and the indirect advantage is the presence a common framework or checklists to use before the publishing content on the site.
SEO Provides Your Business Credibility
Searchers may not realize that they are making mental notes for the ranking when in google, but they do. In the consumers' minds, your ranking is a vote of confidence. Your customers may not notice it, but high search rankings improve your credibility in their eyes.
SEO Brings Your Business Traffic
Traffic alone will not make money for you. But would you instead set up your shop on a backstreet in Davenport, Iowa or in the middle of Times Square? All the people walking around in Times Square throughout the day or night by themselves aren't going to make any money for you. However, there is a possibility that in the long run, quite a few of them will become your customers.
Just like Times Square, you have to make a lot of effort to sell to your customers once they are on your website. But it's a good idea to do business on a crowded street corner than on a deserted island. What's better is that SEO is a better deal, more affordable than store leases in Times Square.
Furthermore, the people visiting your site are mostly all qualified leads. This means they were searching for businesses similar to yours when they accidentally located you. This shows that they already have a need or interest in the products or services you are dealing with.
SEO gives an unmatched Insight to your customers
SEO does generate valuable traffic, and then Google Analytics tracks the traffic. The data and metrics are useful as they give you an insight into your clients: how they search and browse, the language they use, the region they come from, what days they are most active, what times of the days are they most active, etc.
The information you get from here is extremely valuable because it can help in making more informed decisions about your business and its plans both online and offline.
Your competitors are doing it
According to Jason Bayless, SEO is a process that never ends, and if you're not moving forward to improve your rank, then you're losing ground to a competitor who is. Ignoring this vital tool for your business will give your competitors an added advantage over you.
Investing in organic SEO is more important than it was before. This is despite the current difficulty everyone due to the lack of organic keyword data and traffic. Every business should have a SEO strategy for it to succeed in online marketing. SEO remains the most valuable component of any businesses' branding efforts and online presence.